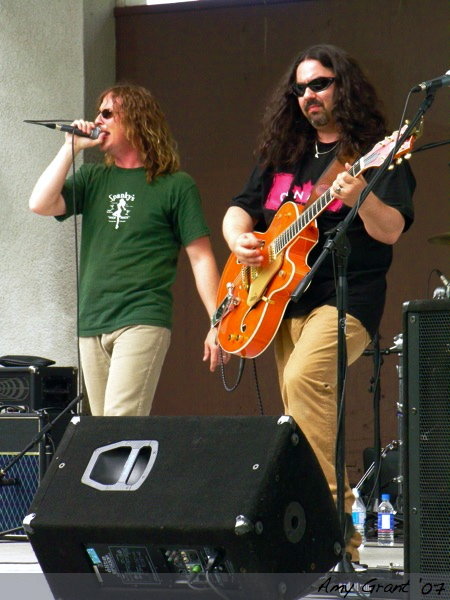 Spawned from a life-long friendship and a shared love of writing and performing music and musical theater, Raft of the Medusa the Musical is the original brainchild of actor and composers Randall Robinson and Pat Brown.
Their honest approach to writing has produced 4 albums and garnered numerous  awards, both individually and as active members of the Canadian indie rock band Ten2Nine.
In 2002 Robinson and Brown got their first real taste of musical theater, performing in a production of Jesus Christ Superstar. Bitten by the theater "bug" they have continued to perform together in a score of musicals including: The Scarlet Pimpernel, A Christmas Carol, Oliver!, Hair, Chess, Whistle Down The Wind and most recently Les Miserables.
It is drawing from these shared experiences that has led them to write, compose and arrange Raft of the Medusa, an epic rock musical chronicling one of the worst naval disasters in French history.  Although they have shared many incredible moments throughout their music careers, for Pat and Randall this new journey has just begun!